Midday exercises are great way to rejuvenate and give yourself a mental break. This will help a lot in improving your productivity and energy to take on the rest of day. However, it can feel overwhelming, especially during a busy day at the office. Here are some tips to help you nail a midday workout to help improve your physique and performance at work.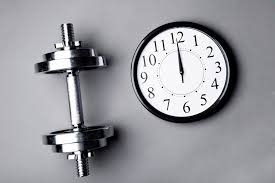 1. Let your boss know
A midday workout won't go well if you just disappear from your desk every hour of every day, without letting anyone know, especially your boss, where you are going. Before you booking a lunchtime workout session, bring that up to your boss. Most reasonable bosses would likely say, "Do whatever you need to do, just make sure it won't affect your performance at the office."
2. Work should still be a priority
Deciding on having regular lunch workout means you know your priorities. If your boss asks for a minute to get a task done or a workmate asks for your help, you know you should skip workout. This can be tough if you have pre-booked or prepaid a session. In that case, keep this mantra in mind: "A lunchtime workout isn't given, it's a luxury."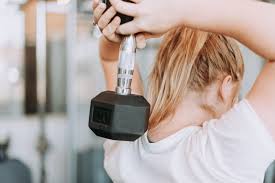 3. Always bring dry shampoo
Most of us know that dry shampoo is an instant hair solution, and that's especially true for lunchtime workouts—when showering isn't an option. Whether you have short or long hair, dry shampoo can make your hair freshly blow-dried even after an intense and sweaty gym session.
4. Go to work prepared
Pack your bag like how you would pack your car—always ready for any event. Spin class needs different shoes than running or CrossFit. Always have two or more sets of gym clothes with you. Who knows what you would feel like wearing on that day. By having multiple options, you'll prevent yourself from saying excuses like "I feel cold, and I only have a short and a shirt for workout. I should skip."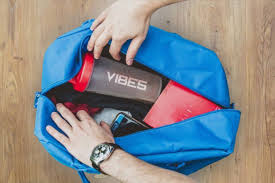 5. Never skip your lunch
A lunchtime workout does not mean you should skip lunch. Post-workout meal is imperative. Like how breakfast fuels you for the day, your post-workout lunch will keep you full until supper and provide nourishment for your muscles to repair itself after an intense exercise. The secret to eating a healthy lunch on time is to pack it. Pack a turkey salad or a sandwich that you can easily munch when you return at your desk, answering emails.
No matter how busy you are, try to find time to take care of your health. If you think working out after a busy day at work is too exhausting for you, make the most of your one-hour lunch break for a midday workout.
Read More