SCs (Senior Citizens) here in Singapore are given much importance. Getting old and weak here in Singapore doesn't mean they can be isolated and abandoned. If you belong to the group, you are entitled to many benefits and privileges. Don't just sit there and wait for the mercy of other people because you can still enjoy the things you used to do. Here are some benefits or privileges you can enjoy: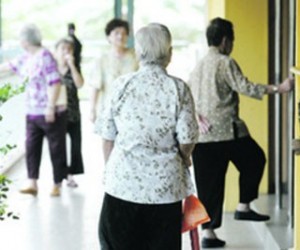 Food and Entertainment
Food establishments are required to give SCs discount. If you are 55 years old, you can watch movies for S$4.
Transportation
If you reach 60, you are entitled a SC concession pass. This pass will give you access to MRT and buses for only S$0.88 but it is subject to certain limits. You need to apply for this.
Monthly annuity
If you reach 62, you are entitled a monthly annuity or allowance. Your allowance will depend on your CPF scheme.
Now that you know how the government or the society takes care of you, the next thing that you should do is take care of yourself. As a Senior Citizen, you are persuaded to:
Know your rights and other care services
It is important that you have an idea of your rights and other care services because it can be very helpful when time comes. You don't need to memorize it, just be familiar with your rights and other care services that way others will feel you are serious about it.
Exercise regularly
Exercising regularly is recommended not only for younger people but also to older ones. It can make you strong and healthy. If you have a healthy lifestyle, you will live long. You will not suffer much.
The society treasures the elderly. The least thing that you can do is enjoy your privileges and your family.