Can't get enough of the addictive sweet and zesty taste of strawberries? Here are more ways you can enjoy them at home.
Strawberry Chocolate Mousse Cake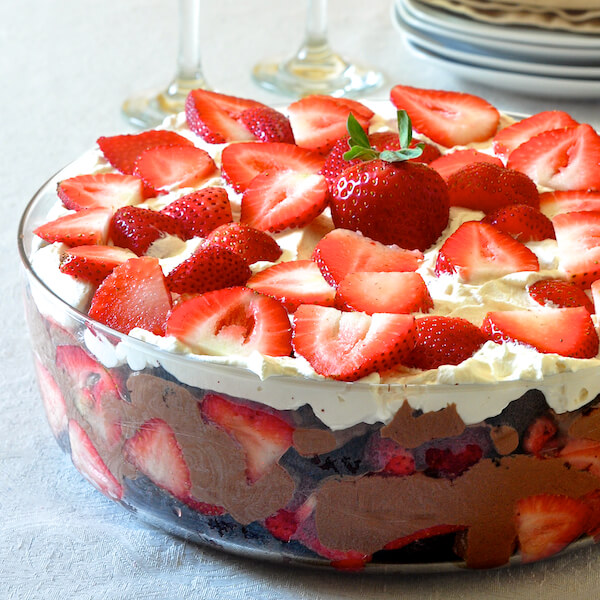 Ingredients: 2 quarts strawberries, 2 teaspoons gelatin, 2 ¼ cups chocolate chips, 2 ½ tablespoons cold water, ½ cup powdered sugar, and 3 cups heavy cream
Crust: 24 pieces crushed Oreo cookies, 6 tablespoons melted butter, salt, and cooking spray
Topping: 2 cups semisweet chocolate chips, 2/3 cup heavy cream, and chocolate shavings
Preparation: To make the crust, prepare a springform pan by spraying it with cooking spray, then combine cookies with salt and melted butter. Press mixture into the pan. To make the mousse, combine water and gelatin in a bowl then let sit for 5 to 10 minutes. While waiting, heat 1 cup of cream in a saucepan over medium heat until it simmers. Then, whisk in the gelatin and chocolate chips until the latter is melted.
Let cool. Next, beat 2 cups cream with a mixer until stiff peaks form then add this to the chocolate mixture. Spread mixture on the prepared crust then layer with strawberries. Refrigerate for 4 to 6 hours. Just before serving, create the ganache by heating the heavy cream then pouring it over the chocolate chips. Let sit for 3 minutes, then stir until combined. Refrigerate ganache for 15 minutes before spreading it on the mouse and topping it with chocolate shavings.
Strawberry French Toast Bake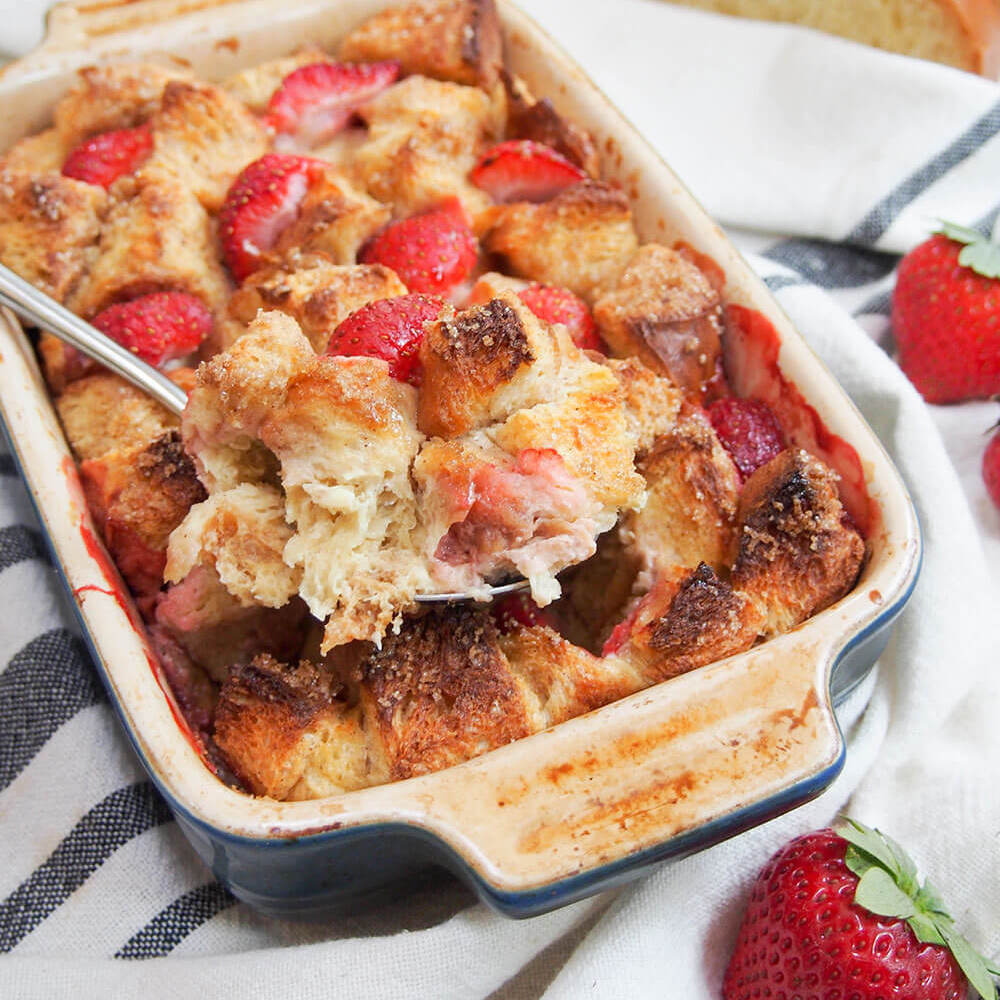 Ingredients: 3 cups strawberries, 5 eggs, 1 cup half-and-half, 2 tablespoons sugar, 1 cinnamon bread loaf, 8 ounces softened cream cheese, 1 teaspoon vanilla extract, ½ cup confectioner's sugar, 1 tablespoon orange juice, 1 tablespoon grated orange zest, and sweetened whipped cream
Preparation: Grease a baking dish (13 in x 9 in). Toss 2 cups of strawberries with sugar in one bowl, and combine cream cheese, confectioner's sugar, orange zest and juice, and vanilla in another bowl. Arrange half of the bread in the prepared baking dish then spoon the cream cheese mixture over it, layering it with the strawberry mixture and more bread until you have several alternating layers.
In another bowl, whisk eggs and cream then pout this mixture on top of the strawberry layers. Cover and refrigerate for at least 12 hours. When ready, preheat oven to 350°F then bake while uncovered for 40 to 45 minutes. Serve with a topping of whipped cream and more strawberries.
Strawberry Cinnamon Sundae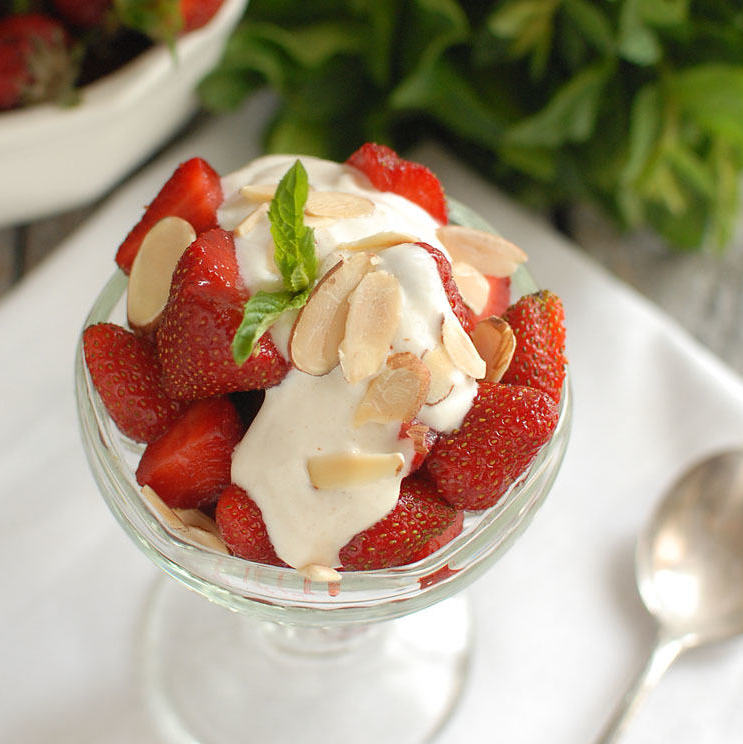 Ingredients: 2 cups strawberries, 1 tablespoon butter, 1 tablespoon lime juice, 2 tablespoons brown sugar, ¼ teaspoon ground cinnamon, 2 cups vanilla ice cream, and 1 teaspoon grated lime zest
Preparation: Heat butter in a saucepan over medium heat and combine cinnamon with brown sugar and lime juice until the sugar has dissolved. Stir in strawberries and cook for 2 minutes. Serve mixture on top of the ice cream and sprinkle with zest.
Read More