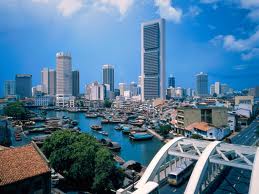 The city state of Singapore has been an amazing success story in the last four decades since its independence in 1965. Situated on the southern tip of the Malay Peninsula, this island nation made up of 63 islands and having a small area of just 700 square kilometers has only about 5 million people but ranks as the fourth largest commercial center in the world.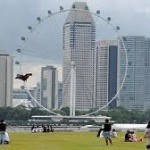 A tiny nation that does not produce anything of note is a net exporter being a natural sea port and has made giant strides in the field of assembling and services. With cheap labor and world class infrastructure, Singapore has attracted entrepreneurs from all parts of the world to establish manufacturing and assembling plants to export products to all parts of the world. However, the worldwide recession has hit even this small city state in Southeast Asia with annual growth rates coming down to raise concerns among the authorities.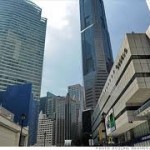 But Singapore is not immune to the worldwide recession. The country's economy being export dependent has been worst hit by the recent slowdown being experienced by all countries of the world. Thailand is another example whose economy is expected to shrink for the first time in the last decade or so. These two economies, considered to be star economies pulling Asian growth rate along with India and China have been slowing down that is being reflected in slowing down of exports. The other two economies of the region, Taiwan and Hong Kong are also experiencing downturn and facing the heat.