The French may have created and perfected many desserts that are now known the world over but Singapore also has some sweet delicacies that have won the sweet tooth not only of the locals but also of a multitude of other nationalities. To introduce you to some of Singapore's top desserts, take a look at this list and be prepared to be enticed.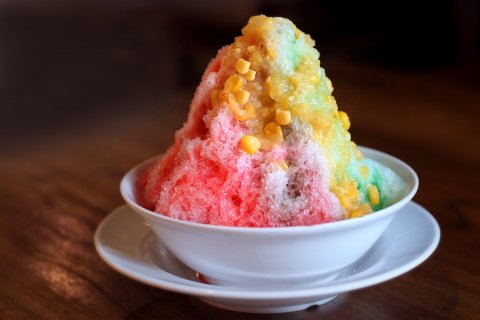 Ice Kachang
This icy treat is closely similar to the Westerners' snow cones. The difference is that at the bottom of this icy, mountain treat is an assortment of colorful surprises which are red beans, sweet corn, and jellies. Perfect for cooling the palate, the mountainous shaved ice of this Singaporean dessert is drizzled with multicolored, sweet syrup, condensed milk, and gula melaka. Famous among locals and tourists alike, stalls serving Ice Kachang abounds many hawker centers all over the country. To have a taste of this classic Singaporean dessert, the one served at Jin Jin Hot/Cold Dessert at #01-20, ABC Brickworks Food Centre, 6 Jalan Bukit Merah is a must-try.
Cendol
Of Indonesian origin, Cendol is a Javanese term which translates to "green, worm-like" jelly. This dessert is as popular as Ice Kachang that most hawker centre stalls also offer this cold dessert. The Cendol strips are made from mung bean or rice flour flavored with a hint of pandan. To complete this simple yet delicious concoction, shaved ice, coconut milk, and gula melaka (palm sugar syrup) are added. For a serving of traditional Cendol, you could try one at Cendol Geylang Serai located at 1 Geylang Serai, #02-107 Geylang Serai Market and Food Centre.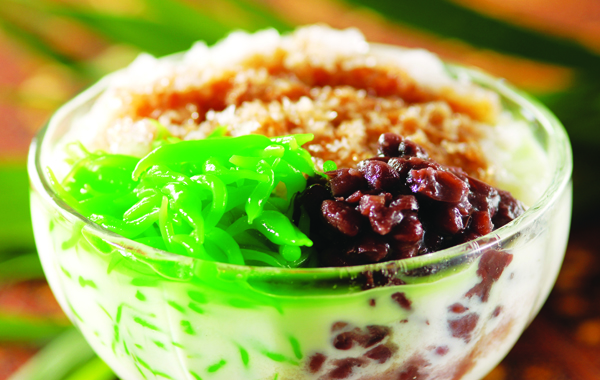 Mooncakes
This pastry has surely made its mark in Chinese History and in food stalls in Singapore as well. These brown, dense cakes are shaped either circular or square and contained inside is a sweet filling. These cakes have characters imprinted on top of them which vary depending on their maker. Most often, the Chinese characters for longevity or harmony are imprinted on them but some include images of flowers, the moon, or even the name of the bakery itself. Although the demand for mooncakes is at its peak during the Mid-Autumn Festival or more wildly known as Mooncake Festival, this dessert is definitely available year-round. To get your fix on this filling dessert, head on to Tai Thong Cake Shop at 35 Mosque Street.