Whether it's cold or raining outside, or you just want to stay cosy inside, we have a couple of ideas for you and your spouse to enjoy an indoor date night.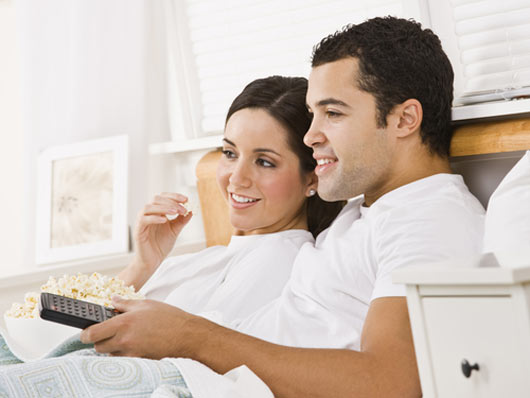 Dinner and Movie
In the mood to re-watch your favourite series? Go for it! But trade the takeout for a home-made meal. Cook Oyster Sauce Chicken or your favourite pasta dish and pick up a bottle of wine. For the dessert, make your own version of the Mango Sago and Pomelo for a refreshing treat to end your meal.
Game Night
Invite your friends and their partners for a friendly competition. Prepare finger foods, snacks, and drinks for everyone to enjoy. Play cards or your favourite board game and throw in a friendly bet to see who gets the most wins.
Relive the Memories
Enjoy a bottle of the same champagne you had on your wedding while watching your wedding video together. Talk about the new things you discovered about your partner since you exchanged "I dos". Keep the talks nice and sweet—no gripping about your spouse's annoying traits.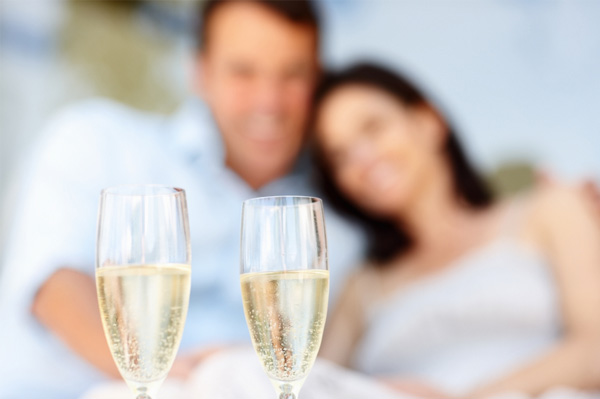 Catch a Sunset Together
If you haven't done this during your early dating days, why not do this today? While this idea may be cliché, it can be a very romantic experience for the both of you. Get a blanket and a bottle of wine, and snuggle each other while waiting for the sun to beautifully set.
Make a Scrapbook
Collect pictures, starting from your wedding, followed by honeymoon, moving to your home, and the rest of your trips together. Relive all the great times you had together, while filling in blank spaces with photos and sweet quotes.
Play "Wish List"
Spice things up between the sheets with this game. To start, each of you should write down three sexual things you always wanted to try on pieces of paper. Fold them and mix them together. Take turns in drawing out one of the wishes, agreeing beforehand to at least try doing everything that's written down.
Sometimes, the sweetest dates happen in the privacy of our own home. With no one around and having your partner all by yourself makes it comfortable for you to express your love fully and meaningfully whether through words or actions.