When choosing your wedding photographer, price and quality are the major factors that you should consider. Nonetheless, it's also important that you understand all the elements that consist a Korean wedding photography package. If you're done narrowing down your list to a handful of wedding photographers whose services fit your budget, then it's time that you start comparing their photography packages by putting the following factors into consideration.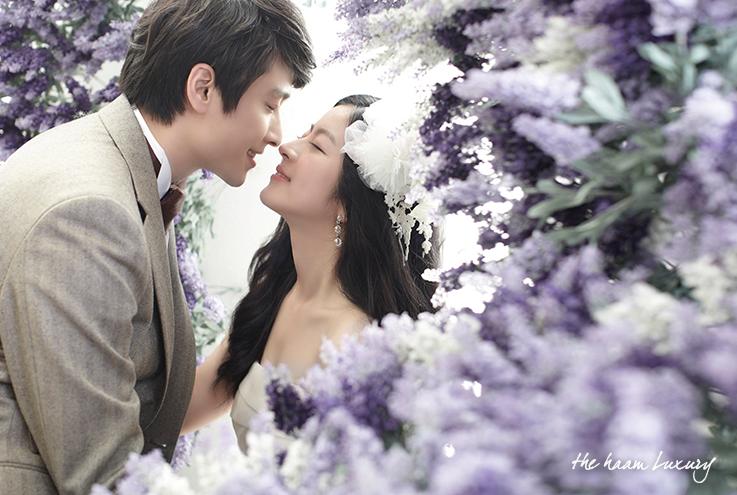 1. Price
Although the price of a wedding photography package is a major consideration in choosing a wedding package, you still shouldn't consider it as the most important factor. As much as possible, allocate 20 percent of your wedding budget for your Korean wedding photography and choose a package that perfectly fits in that amount. Also, make sure that the services and products included in the package will be provided to you. Your wedding is a once in a lifetime event, so make sure that you only choose the best photographer and photography package within budget range.
Just keep in mind though that factors like weather, location, number of guests and distance between locations can change the total cost of your overseas photoshoot. Make sure that you inform your photographer with all these details to determine whether or not these factors can affect the final cost of the package.
2. Services and Products Included
Similar with choosing your bridal studio package, you should also ensure that all the details in your photography package from Singapore's Whitelink overseas korean pre-wedding photography are clearly stated before deciding on which one to purchase. Keep in mind that most photographers include the photo album, number of photos and enlargements in their package, while some will have you purchase your photographs and album individually.
Moreover, you also get to pick an album that best suits your budget and needs. If your photographer wishes, he or she can keep the original copies of your wedding photos or surrender them to you but for an additional fee. Overall, ensure that you discuss the end product that you want to get from your photographer and ask if it's included in the Korean wedding photography package that they are offering.
3. Photography Equipment and Style Used
Aside from the products and services included in your package, another important factor to consider is the photography style that your photographer is using. You get to decide to have your photos taken using the traditional, candid or photojournalistic style. The traditional style is often used to capture the mood of the wedding and present it in a romantic way. The candid photography, on the other hand, gives a casual feel to the wedding photos while the photojournalistic approach tells a story out of the event and even focuses on the elements of a wedding (e.g. bridal dresses, rings, wedding gowns etc.).
In addition, your overseas photoshoot package should also include details about the equipment your photographer will be using on your wedding day. Even if you're not that knowledgeable with wedding photography equipment, it's always a good idea to have a record of these things since you'll never know when it'll be useful for you.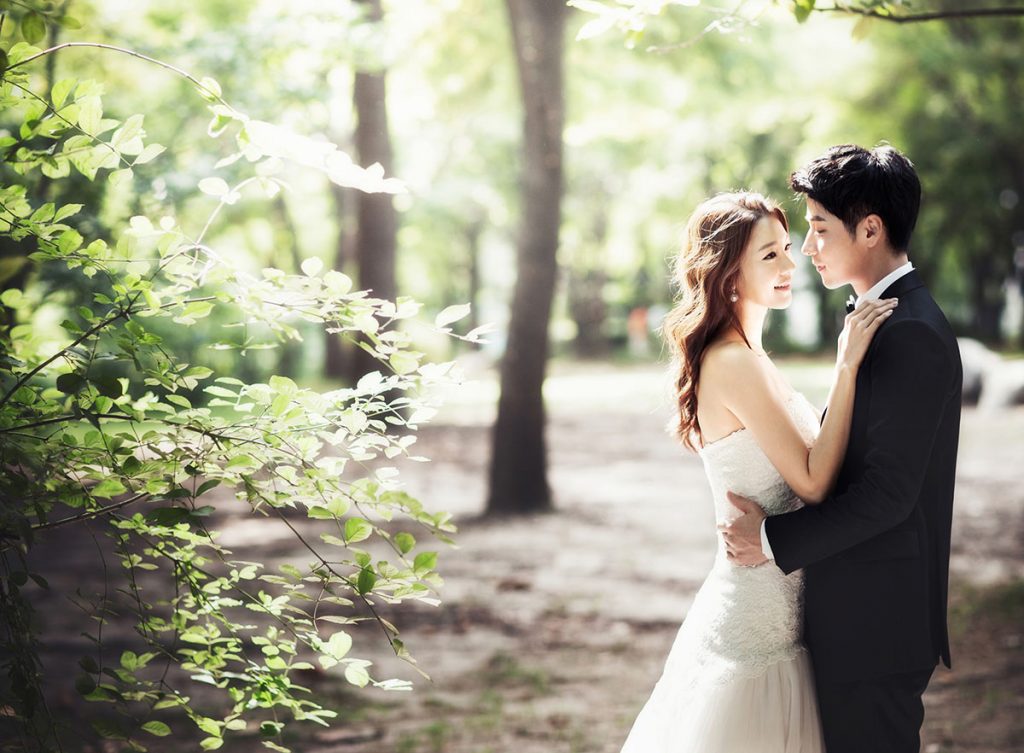 4. Photoshoot Coverage
The overseas photoshoot coverage your prospective photographer is offering is another important factor worth considering when selecting a wedding photography package. A wedding photographer's service charge varies depending on the number of hours needed for the wedding coverage. This is due to the amount of work needed on the wedding day, particularly the amount of work necessary for the post-processing of photos.
Confirming who will handle all the photography works is also essential. Find out if you will be working with a lead photographer or an associate photographer. Also, check if your package includes more than one photographer. If you're going to get a photography package from your bridal studio, there's a chance that you'll get more than two photographers working on your wedding. Going for a package that has two or more photographers will allow you to get more photos, but if bringing home more photographs isn't your priority then you should just choose a package that only includes one photographer.
5. Inclusion of Engagement Shoot
Although engagement shoots became quite common these days, some wedding photography packages still don't include them. Oftentimes, a pre-wedding shoot is included as an add-on in the package so you need to pay for it. So if a Korea pre-wedding shoot is included in your package, use it as an opportunity to capture high quality photographs of you and your partner several months or weeks before your wedding. If an engagement shoot isn't included in your package, however, you'll need to spend some extra bucks to book one.
6. Feedback From Previous Clients
While it may not seem like it, knowing about the feedback of your photographer's previous clients will help you decide as to which package to get and photographer to hire. If possible, ask your photographer for the contact details of his previous clients. Once you have contacted them, inquire about their experience with the photographer, especially the services he's offering. Scrutinize all the information you managed to gather before making a final decision.
In selecting a wedding photography package, always remember that you shouldn't decide based on which has the lowest price. Instead, check if each package is able to meet your photography needs in terms of coverage, budget, photography style, deliverables and package add-ons (e.g. Korea pre-wedding shoot). Only then should you decide as to which photography package best fits your needs.