Looking for wedding gown can be very challenging. You have to consider your body shape in order to get the perfect one that best flatters your features. Before you start looking for the perfect wedding gown in Singapore, know first the type of body shape you have. Here's how: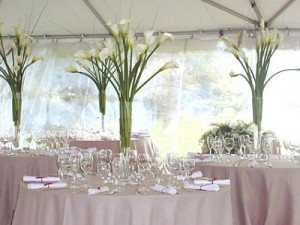 Step 1: Wear tight-fitting clothes, like stretchy pants or gym clothes. This will help get your right body measurements. Take measurements of your bust, waist and hips.
Step 2: Read the measurements.
If chest and hips are larger than waist, you have an hourglass figure. Women with hourglass figures gain and lose weight easily, and should wear clothes that emphasize their well-defined waists.
If hips are larger than chest and waist, you have pear shape figure. Pear shape figures have fuller bottoms, which creates an unbalanced appearance. For the perfect wedding in Singapore work those thighs out and wear clothes that balance your top and lower half by wearing flared pants or layering shirts
If waist and hip are larger than chest, you have an apple shape figure. Apple shapes have rounded waist and hips. When working out, focus on abdominal crunches to slim them down. Wear clothes that camouflage or hide your rounded tummy, like empire cut tops and dresses.
If bust, waist and hip measurements are basically the same, you have rectangular figure. Rectangular body types in Singapore have straight up-down appearance. Women with this body type are usually slim and need toning and firming, along with cardio exercises. Incorporate wide or cinching belts in your outfit to make yourself look curvier.
Hourglass
An hourglass figure has perfectly balanced top and bottom halves and with very defined waist. This type of body shape can certainly wear any style. However, it would be best to pick a gown that accentuates the tiny waist, as this will boast your best asset.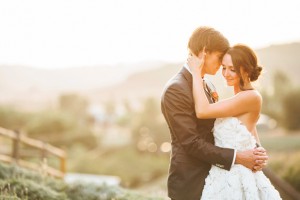 Pear Shape
Pear shape body figures have larger hips with narrow but well-proportioned bust and shoulders. Pick a wedding gown that downplays the rounded hips. Opt for V-neck gown to accentuate upper torso or halters to give an illusion of broader shoulders and smaller hips. If showing off some skin makes you uncomfortable, go for puffed sleeves for broader shoulders or A-line skirt to camouflage large hips.
Apple Shape
Apple shape women have larger waist and hip area. The best type of gown for you is the one that creates elongated silhouette, high waistline, and skirt that flows away from the body. An empire style gown with thick waistband clinched at the smallest area of the waist will make your body appear slimmer and longer. Furthermore, lace detailing and deep V-neck can detract attention from round tummy, and will create a flattering, vertical illusion instead of horizontal silhouette.
Rectangular
Women in in Singapore with rectangular body shape are usually slim. A dress that breaks the long lines of rectangular figure is the best style of wedding gown. Wrap coloured belts or floral sashes for more defined waist and to break the lines of the body.