Finding the right shoes not only enhances your overall look but you're also investing in quality items that can last for years.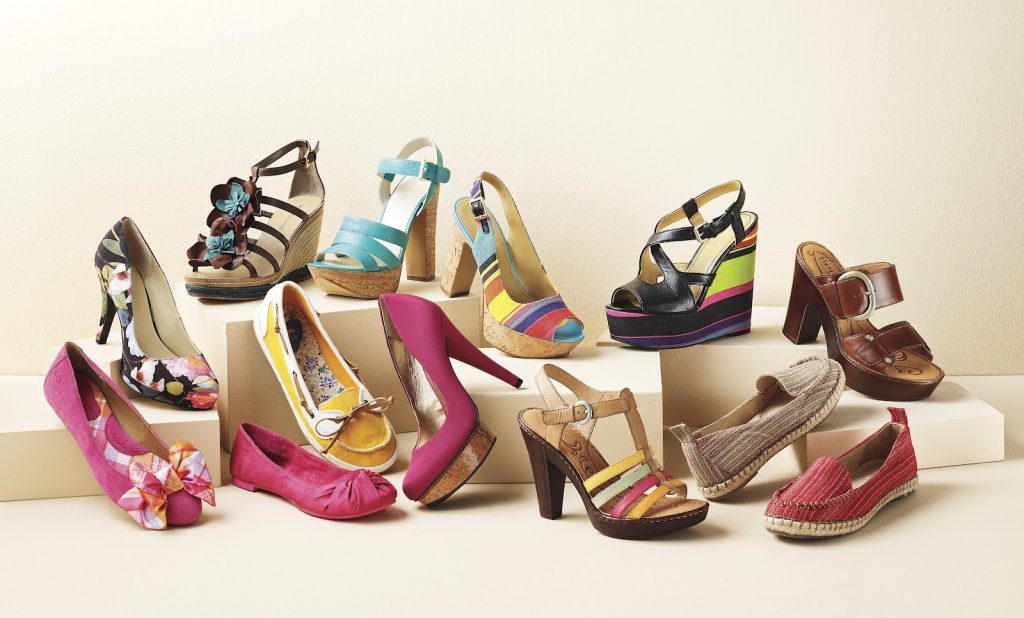 Consider not just the brand, color and design. Here are other things you should look for..
1. Know your shoe size. There are a lot of shoe size charts that companies use. Knowing your size in the standard charts will help you cut time trying them on. For adult females, 83/16 to 33/8 inches is size 4 and 4.5 in US and size 35 in Euro. For men 91/4 to 91/2 inches is size 6 and 6.5 in US and size 39 in Euro.
2. Measure your feet. If you don't know what your size is, ask the salesperson to measure your feet for you. Shops should have a measuring tool ready. Your feet will also grow over time, even as an adult. Ill-fitting shoes can cause bunions, claw toes, hammer toes, mallet toes, corns and calluses.
3. Sometimes it isn't enough. Buying shoes online can be a waste of time and money. It's better to try the pair on before you purchase. Shoe sizes are not similar among all brands of shoes. Other brands also have half sizes available.
4. Know the materials. Examine the interior and exterior of the shoes. If you have foot problems, pick pairs that have arch support and heel cushioning and avoid flat slip-on shoes. If you have sweaty feet, don't pick vinyl or plastic.
5. When trying on shoes. Try shoes during the afternoon because your feet has expanded by then. Put on your socks too to see if the shoes still fit properly with it. Try walking around with the shoes and look in the mirror.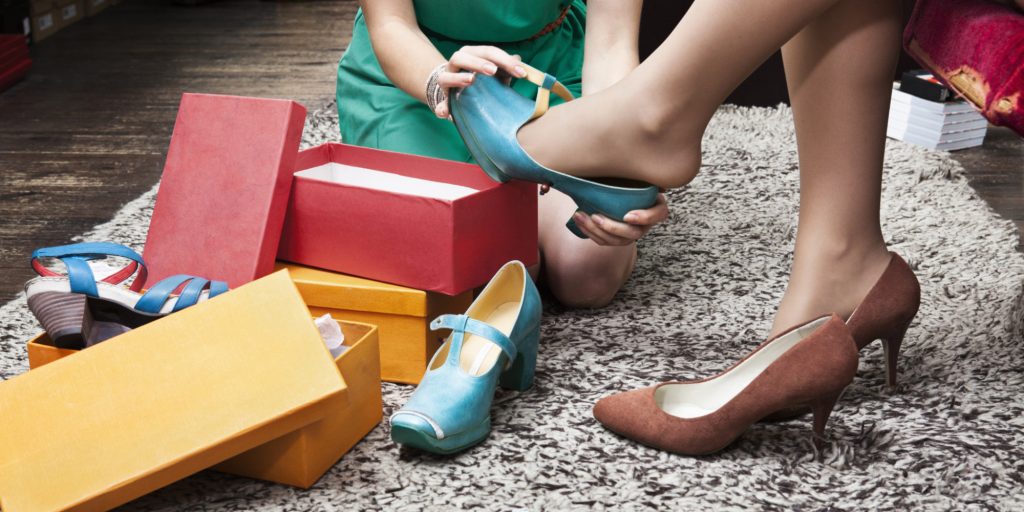 6. Width and length. Some shoes look great on the shelves, but when you try them on, they look bulky or narrow. The soles will also feel smaller or bigger. If your toes feel like they're compressed, don't buy it. You should still be able to wiggle them.
7. Comfort over style. Make sure that there's enough room for your feet when buying closed shoes. It doesn't have to be loose or half a size bigger, but there should at least be half an inch between the front of the shoe and your toes. Your toes should not splay or spill over the front of the shoes when you're buying open-toed shoes.
8. You should use it. If it's within your budget, the next thing you should consider is how often you're planning to use it. If it's for casual wear and you're particular with matching colors, you should know if you can pair it up with your clothes.
9. Shoes with a function. Some shoes have special functions like athletic shoes. Some feature shock absorption, support, deodorizer and extra cushioning.
10. Replacing shoes. Worn-out shoes are bad for your feet not only because they're unfashionable but they won't provide your feet with the same protection. Even athletic shoes that are worn out should be replaced.