Have you ever wanted to live in another country, somewhere new, exciting, and one that will offer you a desirable lifestyle? Living in Singapore, for several reasons, is a relatively good decision. Let's go through them one by one.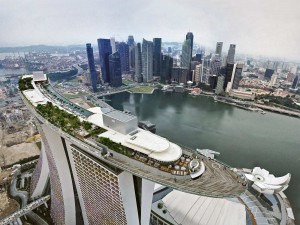 Impeccable Governance
First, one of the biggest reasons that make Singapore such an ideal place to reside in is that it happens to be consistently among the least corrupt countries in the world. Political analysis aside, simply seeing how Singapore is such an organized and wealthy country makes one truly agree that Singapore's government system is indeed working.
Competitive Industry
Second, if you're a young professional, then Singapore is definitely the place for you. Being part of the leading financial centers of the world makes it such an ideal place for professionals to work in. Earning bigger salary is highly probable here and who wouldn't want that?
Modern and Diverse
Perhaps one of the least appreciated aspects of living in Singapore is its openness to diversity. We are a country comprised of Chinese, Malay, Indian and a variety of other races – all coexisting in peace and harmony. More than that, we have come to build an advanced country and society that uses modern infrastructure and the latest technology to better the lives of each individual regardless of their origin and orientation.
There are actually more reasons that make Singapore a suitable place to live in. But for the rest of the reasons, you should try to find out about them yourself. It's worth the experience anyway.